With the Civic Innovation Platform (CIP), the Policy Lab is promoting the collaborative development of AI applications for the common good. The partnerships are given financial and non-financial support.
With the Civic Innovation Platform (CIP) the Policy Lab is launching a further AI project as part of the implementation of the Federal Government's AI strategy. The aim is to align the use of artificial intelligence more closely with the common good. The Civic Innovation Platform seeks to bring together partners from different areas, no matter whether they come from start-ups, established companies, associations, organisations, administrations or research institutions, who wish to work with others to develop new and sustainable AI solutions for the benefit of society.
The innovations developed in this way can conceivably be used to advance different social objectives. For example, they can help to optimise the way that work is organised at companies and NGOs to support the inclusion of people with disabilities or to improve social participation.
At the core of the Civic Innovation Platform is an market of ideas, via which various partners with the skills needed for implementing an idea can come together, alongside an idea contest entitled "Making AI work together".
In addition to financial support from the idea contest, the platform wants to organise workshops on various cross-project topics such open source, thus additionally providing non-financial assistance in the implementation of project ideas.
You can find out more about CIP here.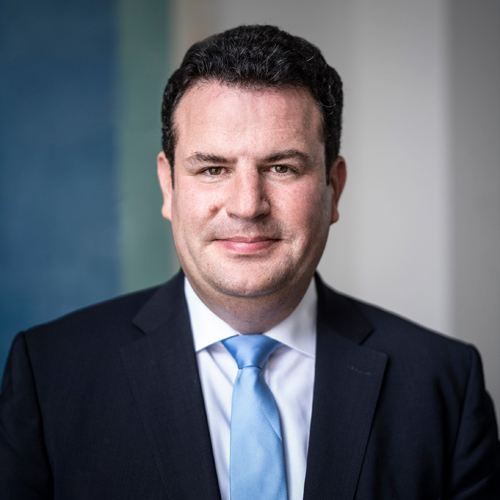 Statement
Share
"Artificial intelligence is accelerating and changing our lives. It concerns us all, which is why we should all share in shaping it. Today, we are launching the Civic Innovation Platform for everyone who would like to contribute their ideas, their knowledge and their experience. On this platform, you can find like-minded people who will help you put a very good idea into practice. At the same time, we are launching the "Making AI work together" ideas contest. The best ideas will not just receive awards. In addition, we will help to turn these ideas into applications and to turn these applications into reality."