Power and cooperation
Review on re:publica19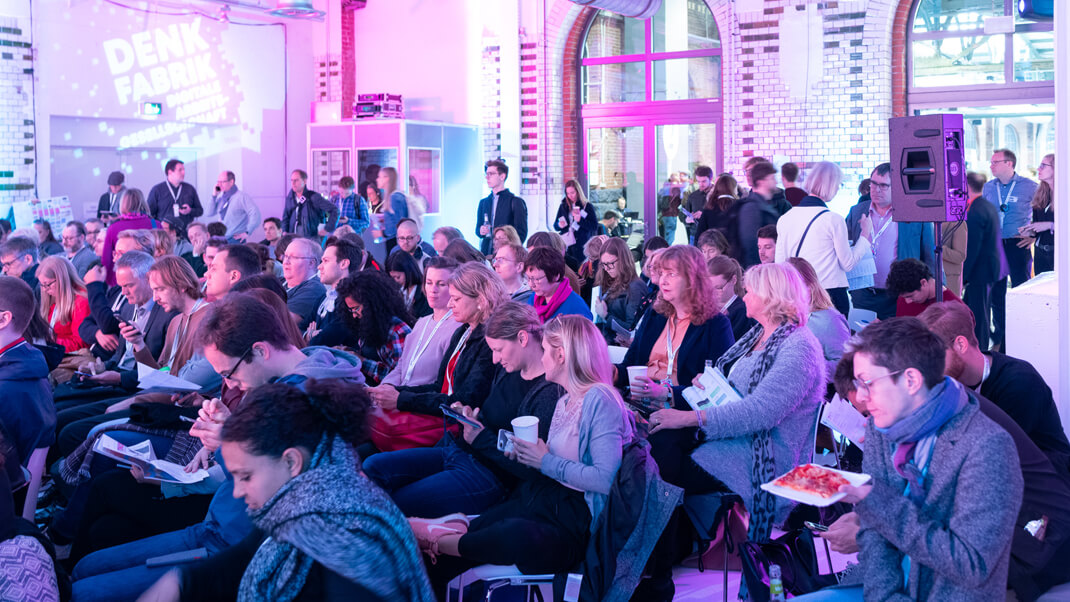 The Policy Lab: Digital, Work & Society changed addresses from the 6th to the 8th of May, 2019. Over three days at the thirteenth edition the of re:publica, seventy guests pondered, debated, argued & deliberated on the question "how will power structures and the way we cooperate change in the digital transformation?"
The following videos provide an impression of what power truly is, how it differs from authority, and which institutions could wield it.
Discussion: Disempowerment and Self-empowerment
What are the consequences of people increasingly feeling that they are not in control or are disempowered at work or as citizens? Is this connected to destructive populist movements? Which paths to self-empowerment are viable? Which are acceptable?
Discussion: CounterForces and legitimation
"New Power" movements shaping political debates, such as Fridays for Future and §13, are organised mainly via social media. What distinguishes them from traditional NGOs in terms the way they see themselves and their legitimacy? How do movements and organisations that see themselves as "counter-forces" deal with their own power structures and hierarchies?
Evgeny Morozov: Digital Power and Its Discontents
The talk will uncover the mismatch between the optimistic picture of the future drawn by Big Tech and actual consequences of concentrating so much power in the hands of just a few highly centralised companies. There is no one pre-given form or shape to the digital economy; it can be steered in the direction of more solidarity, but that would require a far-sighted strategy and political acuteness.
Matthias C. Kettemann: Who controls what on the internet?
Who controls the internet? The programmers of the algorithms that determine what we see? Companies that exert their authority on their platforms? Countries that can set political priorities, but also conduct disinformation campaigns? Or troll factories, social bot coordinators, organisations operating in the background? And what power do we, the users, have?
To get a complete impression of our thoughts at re:publica 19 on the main topic of "power and cooperation," you can now access our re:publica playlist on our YouTube channel.
Published at 07/05/2019 on the topic: #Power and cooperation